16 June 2021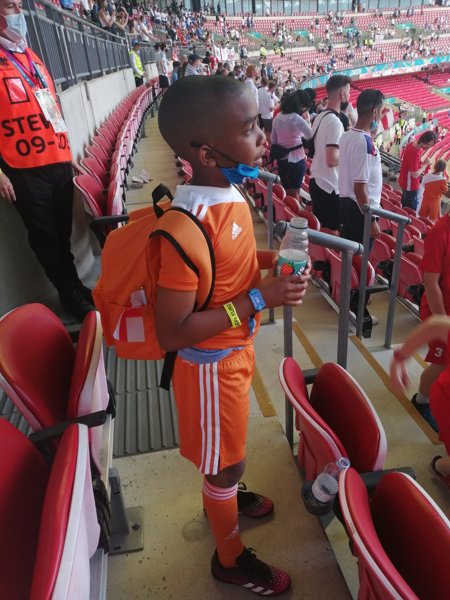 After being approached by No Barriers -Big Ideas (a charity that the GLA, The London Mayor and the Football Association of Ireland work with) Leon was chosen by KPA staff to attend the first match played by England at Wembley on 13.06.21.
Leon got to meet some of the players, walk onto the pitch and see his face on the big screen -having his name called out on the loudspeakers. He got to keep this amazing football kit and he had a good view of the match. When he came to school he told us all about it in assembly.
He has told us that even though he will always support the England team - his heart remains with Manchester United.